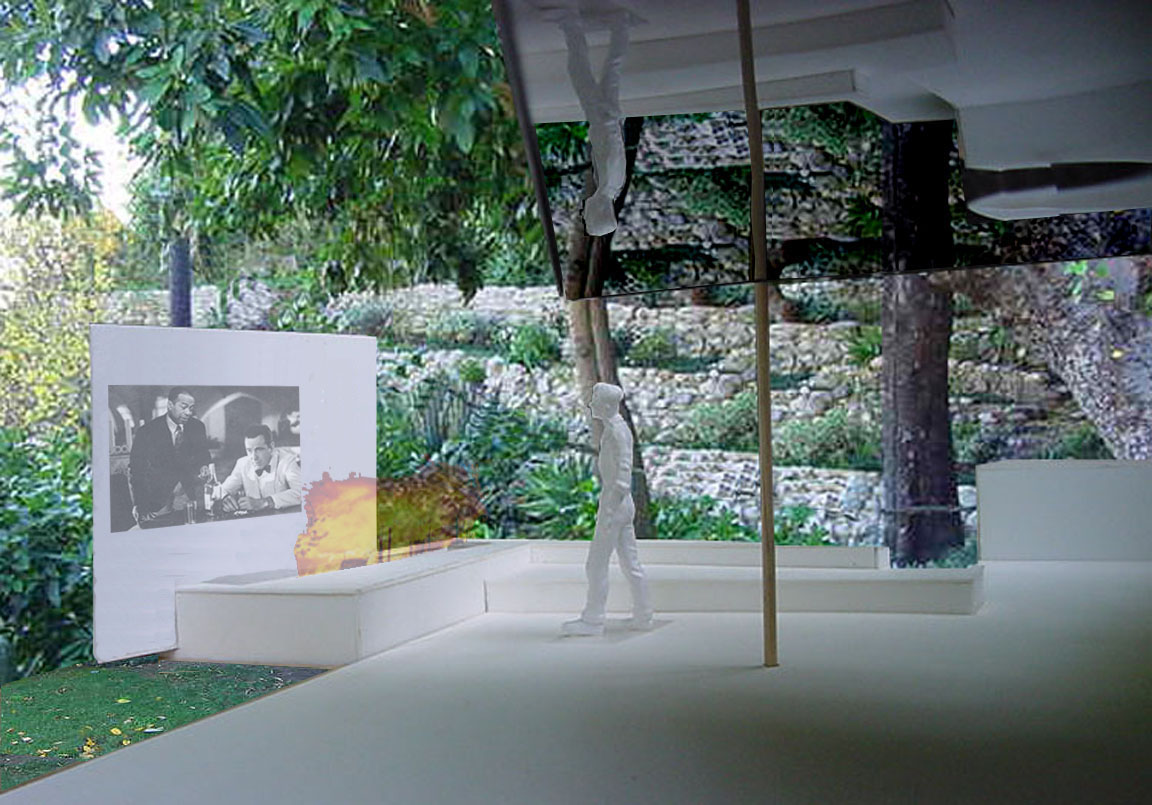 VIEWFINDER
Los Angeles, CA
The Viewfinder project involved a 1000 sf master suite addition and major renovation of a 1950's Hollywood cottage. Perched up within the hollywood hills, the design focused on how to create a singular volume for the master suite which would most strongly connect the owner to the view and site.
The master suite was conceived of as a single vessel whose glazed ends create direct visual connections to the cinematic city view (horizontal) and the densely vegetated hillside view (vertical). Within this second floor wood lined space, custom furniture for the bed, desk, bathtub, and vanity was fabricated to sit lightly within the larger volume of space. The result is a series of refined objects within large space of wood and views.
The lower floor was reorganized to create an open floorplan. Kitchen, Den, Living and Dining all spill out beneath the viewfinder above to connect to an expansive outdoor terrace and garden.
The project was done in collaboration with Tom Gluck.